How to Protect Your Ears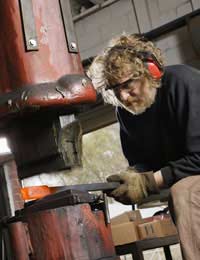 Many conditions of hearing impairment or discomfort can be avoided by employing a few basic hygiene guidelines and some common sense.
Damage from Water
Damage to your ears caused by water can be avoided or minimised by remembering a few simple rules.Try to avoid unnecessary submersion under water such as when bathing, showering or swimming.If you are a regular diver or a professional sports person, remember to descend and ascend steadily so your ears have time to adjust to the changes in pressure.
Care when Flying
If you are a keen traveller, remember to suck a boiled sweet when tasking off or landing to help open the Eustachian in your ear, therefore helping to prevent the feeling of 'popping' and any associated discomfort. This can even prevent perforation of the eardrum as it tries to adjust to changes in pressure.If you have had, or are currently suffering, from a head cold before flying, try taking some decongestant medication for a few days leading up to the flight as this will also help to clear and unblock the Eustachian tube.
Cleaning your Ears
It cannot be stressed enough that ears are, on the whole, self- cleaning and do not require any assistance in removing wax. It is old fashioned practice to use a cotton bud, hair grip or any other device to clean the inside of your ears. Wax should be naturally excreted from your ears, but if you feel you have a build-up of wax, see your GP or practice nurse in order to have this officially diagnosed, treated and to determine any underlying cause for the build-up.
Exposure to Noise
If you work in a particularly noisy environment, or one that subjects you to sudden loud noises that have the potential to damage your ears, your employer is obliged to monitor the health of your ears and hearing function regularly as a way of safe guarding you against long term damage and in order to discover ways of improving your working environment and reducing noise.Protective equipment should be provided along with somewhere that employees can go to escape the noise on a regular basis.
If you enjoy going to loud music concerts, allow plenty of time in between visits to allow your ears to return to normal. If you experience any discomfort whilst at a venue, it is important to take a break from the noise or to use ear plugs to help muffle louder sounds.
Medications
It is well known that some prescription medication can cause disturbances to your hearing. Discuss your worries with your GP as there may be alternative drugs available that do not cause the side-effects you may be experiencing. If not, most of these hearing disturbances are thought to be short-lived and should subside once the course of medication has been completed.
Some damage that can happen to your ears may be irreversible, so it is always advisable to prevent the damage in the first instance. There are many basic tasks that can be introduced into normal life that can help protect your hearing in the future and by spending a few minutes thinking about how you can achieve this can help to prevent many distressing problems of the future.
You might also like...
I have just bought my 12 year old boy Fred some Fli Flat earphones. He has been after earphones for some time and yesterday, I gave in, during a moment of weakness.This morning, I've conviscated them!!!! It is not natural to wear earphones directly inside your ears, especially when you are young, but why would anyone wear them whilst jogging, cycling or even on the train? Your blog has just confirmed to me how dangerous they are to ones hearing. Thank you very much for your advice. Mary Felgate
Mary
- 28-May-14 @ 8:10 AM
WHAT CAN I USE TO PROTECT MY EAR WHICH HAS A SMALL PERFORATION ---- WHEN I'M SWIMMING
CAPT JIM
- 11-Jun-12 @ 10:40 PM
Is it true that premature children are prone to ear infections?
naums
- 20-May-11 @ 3:40 PM