About Our Site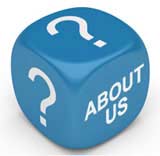 EarHelp was formed to offer a unique reference point on ear problems and ear care.
Hearing is one of the five senses that we use to interact with the world around us. We hear and understand people speaking so that we can respond, we can enjoy music, and we can listen to birdsong, waves crashing on a beach or the rumble of thunder. Hearing enriches many of life's experiences, so it is vital to give the ears care and attention throughout life.
EarHelp is a unique reference site that provides information and advice on all aspects of ear health. It includes detailed information about hearing at birth, describing hearing tests for the newborn. It covers ear problems commonly experienced by young children and teenagers and it explains how ageing can affect the sense of hearing.
All the common ear conditions are covered, including ear infections, glue ear, otitis media and tinnitus. Find out what vertigo is and what it has to do with the inner ear. Look up Meniere's disease. Find out what to do if your child gets a small object stuck in the ear. The majority of ear conditions can be treated effectively without long term hearing damage. EarHelp also contains up-to-date information about the ear treatments that you might come across, including grommets, antibiotics and ear surgery.
The EarHelp website also incorporates a section on hearing and hearing loss, including some of the most common environmental causes of hearing impairment. The site also details some of the technological aids that can make it easier to live with hearing loss.

Related Articles in the 'Site Information' Category...