The Ears and Culture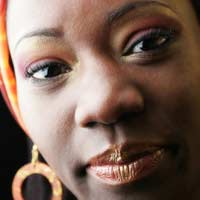 For most people in the UK the ears exist purely to assist us in the ability to hear sound, for some of these people they also act as part of our aesthetic make-up and contribute to the way in which we present ourselves.Over the years the general public has extended these aesthetic factors and added jewellery adornments that compliment our clothes and give us freedom to express ourselves. The use o earrings however is not the only type of ear culture that has evolved as other cultures pay a lot of attention to the ears and ear jewellery and these can often contribute to an large part of people's history and heritage.
The Development Of Ear Piercing
Ear piercing dates back a long way in history, even as far back as biblical references. They were initially won as the people and cultures of the era believed that the soul could be purified by allowing good spirits in and bad spirits out of the body, or as a label like that or the slaves who were branded in this way.Over the years ear piercing has become part of religion, culture, sexuality, conformity and fashion.
Ear Expanders
In some cultures, African in particular, the use of ear expanding devices is a usual and frequent part of growing into adulthood.As young teenagers the population are encouraged to make holes in their lower ear lobe much the same as western piercing techniques, only instead of simply inserting a small earring, the hole is filled with a disc. Over the years as the lobe accommodates the disc a newer and larger disc is inserted allowing the tissue to stretch further until a very noticeable hole is left in the ear lobe. Although this can appear quite strange to many people who are not used to these practices, they are commonly used in many countries and can allow the person to display many of their personal attributes in this way.The size of the hole and/or disc worn may give reference to heir social status or personal circumstances.This practice dates back many years in history and is a large part of their culture.
Large Or Very Obvious Ears
For some people, especially those with large or very obvious or protruding ears, drawing attention to them ears is not something that they consider. Many of these people actually seek surgical corrections that aim to make the ears less noticeable and the culture of piercing or attracting attention to the ears may fill them with horror as they are so conscious of their own ears.There are ways of surgically correcting the ears but this does often involve the use of anaesthetics and invasive and complicated operations that may not guarantee any huge difference to the patient.In many cultures and through their history, large ears have often been regarded as very becoming and a symbol of status whereas in the western world large ears have frequently been the focus of ridicule and teasing, occasionally leading to bullying. It is very strange how the subject can be regarded so differently between countries and cultures.
The ears are thought of in very different ways between different cultures; in some they are regarded as symbols whereas in others they are often the centre of mockery and derision.Adorning the ears with jewellery is also a very common practice common to many countries and cultures but the nature of the jewellery can vary a lot.Depending on which country you live in and what cultural practices and religions you follow will usually dictate how much focus your ears are given in society.
You might also like...