Autoimmune Inner Ear Disease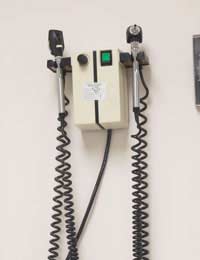 This condition is otherwise known as AIED and is a syndrome of the inner ear caused by the body's own immunity and antibodies, which attack the ear. The immune system sends antibodies to the ear to destroy cells that it believes to be either of a bacterial or viral origin but instead attacks healthy skin cells when there is no infection present.
Signs And Symptoms
Classic signs of this disorder include a reduction in hearing ability and sound disturbances, such as hissing or tinnitus. Occasionally dizziness is experienced along with a feeling of imbalance. The symptoms can occur in both ears, though often one slightly before the other, and can come and go over a period of months.These symptoms can occur with many ear complaints and diagnosis using blood tests is necessary to rule out other problems and confirm this disorder, carried out only when the symptoms have progressed to two ears.
Causes Of AIED
As this is a fairly recently discovered syndrome, scientists and doctors continue to research, monitor and learn about its features and origins. There is a possibility of this being an allergic reaction to certain foods, but confirmation of this is unclear. There is preliminary evidence that this condition may be linked to Meniérè's disease and researchers are probing this theory.There are many biological disorders that occur causing the body to turn on itself and attack healthy cells and these are often very difficult to explain and be understood by the public.
Treatment For Autoimmune Inner Ear Disease
At the moment, the most common treatment options available to sufferers of this condition are to receive steroid drugs and chemical agents, such as those used in chemotherapy. These drugs can be placed directly into the inner ear under a local anaesthetic by a skilled physician, or by using tiny tubes that are inserted for this purpose.If these fail to improve the condition, hearing aids or cochlear implants may be necessary in order to improve hearing function.The benefits and disadvantages of steroid use should be explored with your physician as these drugs can carry side effects, particularly if used long term and overuse can be dangerous.
Cochlear implants are devices implanted into the ear connected to a transmitter and microphone worn externally on the body. The device is placed into the cochlear (a tube inside the ear responsible for transmitting sounds) as a surgical procedure and aims to bypass the damaged portion of the ear.These devices usually require a period of adjustment as they do not create hearing like that of a natural ear, so the wearer must allow themselves time to get used to the new sound transmissions and to learn how to use the equipment successfully.
As Autoimmune Inner Ear Disease has only recently been discovered, the research available is limited as professionals are reluctant to release publications until their evidence is solid.Research continues to explore this disorder, so hopefully in the future it will be more fully understood, easier to diagnose and will have a preferred treatment option available to all sufferers.
You might also like...
I had perforated ear drum as result of ear syringing 6 years ago. It took my almosy 2 years to get over it plastic surgery wasn't done. Perforation still exist. Recently I noticed my head was swimming at times. I am told is due to built up of crystals. i also on D3 tablets . I wonder whether it's this rather than the perforation.
Maria
- 2-May-15 @ 7:34 PM