Vertigo and the Inner Ear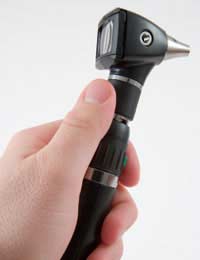 Vertigo can be an alarming and distressing disorder for the sufferer and although it is normally short lived, it can continue periodically for some time. This prolonged illness can cause a great deal of anxiety for the person as they wait and wonder when the next attack will happen.
What Is Vertigo?
Those experiencing vertigo may encounter all or just one of the following symptoms:
Feelings of spinning even when stationary or sat down
The surrounding environment may feel as though it is moving or becoming increasingly uneven and distorted
Light headedness
Nausea
Vomiting
Inability to balance correctly
Occasionally headaches
Why Does Vertigo Occur?
Vertigo normally happens because of a dysfunction of the balancing mechanisms within the inner ear. These dysfunctions are usually due to a viral, or more seriously, a bacterial infection of the labyrinth structure, which lies deep in the inner ear; the labyrinth is a complex maze of fluid filled chambers and tubes that allow for us to manage movements, motion, balance and direction.
Occasionally, vertigo can occur as a consequence of arthritis, vascular problem resulting in dysfunction with the circulatory system or from excessive use of certain drugs or alcohol.Rarely, an inflammation or infection of the middle ear can bring on the symptoms of vertigo, but this may be due to the original infection being located in this location, and being pushed deeper spreading it to deeper structures.
Signs And Symptoms Of Vertigo
As mentioned previously, spinning, dizziness, nausea, vomiting and an inability to balance are all common features of vertigo. Along with these symptoms, breathlessness and fear have also been reported, especially if the attacks become more frequent and increasingly severe.A lack of co-ordination and concentration are both frequently experienced when suffering from vertigo and each person's perception of the attack and the way in which they experience it will be unique to them.
Treatment For Vertigo
The initial treatment for vertigo is to sit down and rest whilst the episode passes or eases. It is vital that the person does not attempt to drive or operate machinery whilst an occurrence is happening as this is very dangerous. Sitting or lying in a cool darkened room may help speed up the recovery following a bout of vertigo, with as few distractions as possible.
Once your doctor has diagnosed vertigo, anti-sickness medication may be recommended, along with a low sodium diet and a reduction in general stress levels.If a bacterial infection is determined to be the cause, anti-biotics may be prescribed as a method of killing off all of the harmful bacterial infection. A viral infection cannot be treated with anti-biotics, and should heal itself in time.
If attacks have been experienced long-term, surgery can be discussed with an ear specialist, and types of procedures offered include those in which the fluid is drained away from the inner structures, or those involving destruction of the nerves running from the inner ear to the brain.It may be worth asking your GP or ear specialist for the exercises that have been approved and developed especially for the ease of the symptoms of vertigo.
Vertigo is a frightening experience for most sufferers and fortunately most people will not suffer with the symptoms for long. For those who are unfortunate enough to have to learn to cope with it long-term, it may be worth discussing all options with your GP.
You might also like...