Grommets and Your Ear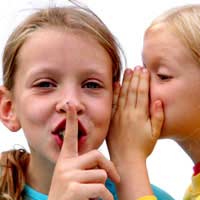 Grommets are very small tube-like devices usually made from Teflon, that are surgically inserted into the eardrum allowing for the drainage of fluid or pus from the middle ear.
Why Do Some People Need Grommets?
Normally occurring in small children, though occasionally adults, recurrent middle ear infections, otherwise known as 'glue ear' can cause partial hearing loss and repeated discomfort for the sufferer. When suffering from an infection, infectious materials can build-up behind the eardrum causing pain, temperature, feelings of pressure and hearing loss.
For some children, these infections return over and over again causing prolonged discomfort, lots of time off school and can inhibit their daily living. If infections continue to recur, your GP may refer you to a specialist to discuss the option of having grommets inserted. These tubes are placed, under general anaesthetic, into the eardrum. Any infectious materials can then drain away from the ear and leave the ear drum patent, preventing further infections from developing.
Results are normally immediate, though many children are surprised at how loud everything is as they are used to hearing muffled sounds and this may take a short period of adjustment to get used to.
Complications Of Having Grommets
Any risk factors surrounding the use of grommets are extremely low, though they should all be thoroughly discussed with your surgeon before consent to the operation is given.Occasionally the grommets will fall out before they have had a chance to take full effect, in which case a new set may need re-inserting requiring further surgery.
As with all surgeries, there are anaesthetic risks and any other medical issues or allergies must be disclosed before the surgery takes place.Sometimes, though very rarely, the infection persists indicating that there may be another reason as to why your child continues to get infections.After surgery, there is a small chance of scarring or damage to the eardrum, though this is usually harmless.
Caring For Your Grommets
Although they cannot be seen, there are a few guidelines to remember about looking after your grommets in order to ensure the surgery will be a success.Swimming is normally fine to do so long as submersion under the water is avoided. Diving is not recommended and other children should be made aware of the situation to avoid 'ducking' the child under when playing. It may be advisable to speak to your surgeon regarding the use of earplugs if swimming is to be considered.Try and avoid water entering the ears when showering, bathing or washing, and ensure that the external ear is dried thoroughly after these activities.
Flying is usually not a problem, and in fact suffering from 'popping' ears is unlikely as the air pressures can remain equal more easily than without the grommets.
Grommets will normally fall out by themselves, anything from 6 months to 2 years after surgery. They are very small and may not even be noticed when they are ejected. Hopefully, by this time any infections will have disappeared and subsequent infections are unlikely.
Overall, grommets are a safe and successful method of treating recurrent ear infections and once the surgery has been completed, cause no long-term effects or discomfort for the sufferer.
You might also like...
@Ella - I'm afraid we can't give direct medical advice. The best option you have is to visit your GP and hope he/she will be able to help with your condition.
EarHelp
- 31-Jul-15 @ 10:43 AM
I had grommets when I was 2 and 5, a few weeks ago I found out I have scarring and 1 of my grommets are still in my ear meaning I had it in my ear for over 10 years!! Also I notice I now have tituintus and some gearing pretty problems what shall I do !! Also my ear keeping bleeding every so often help ?
Ella
- 30-Jul-15 @ 10:59 AM
I have a vagal nerve stimulater machine for epilepsy it like a cardio pacemaker but it sends socks to my brain. My G.P has said I need a ear grommet in my right ear .do you think I would need my vagal. Nerve stimulater switching off for the operation from sue
Poppy
- 25-Jul-12 @ 6:56 PM
I had a crome 2nd time for 3yrs, ., Went swimming, now puss and fluid is comming out, and i can hearmy voice echoing
erin
- 24-Jun-12 @ 9:18 AM
me o.m.with effusion se piditha hu so me grommet lagana chahata hu mere ko advise de ki grommet kekitna side effect ha my mobile no 9928847603
govinda
- 2-Jun-12 @ 10:22 AM
If you're worried about the grommets in your daughter's ears then you should call the doctor and ask for their advice or make an appointment to have them looked at again.
EarHelp
- 2-May-12 @ 10:21 AM
I took my 17 year old daughter to the doctors today, they had a look in her ear and found a grommet, when she was 6/7 she had her tonsils and adanoids removed but I was never told she had a grommet, she never had a follow up appt, or anything, will the grommet fall out? what should I do?
sharonv
- 1-May-12 @ 5:27 PM
Hey, I have had a grommet for quite a while now but it fell out (I think) about 6 months ago, I keep getting yellow fluid coming out of 1 ear (only one had a grommet) I never bothered about it as I am already deaf in that ear but I was wondering whether or not I should worry about it. I know if I did I would have to go in for more surgery, I guess thats why I kept putting it off, also I would like to know if this would wear off over time or effect me in some way if not I don't think ill bother about it as it isn't hurting or anything. thanks
snuffles101
- 15-Sep-11 @ 8:51 AM
My daughter is on her 5th set of grommets. The last set that were inserted were long term grommets and they came out after 6 months, she now has another long term set which are functioning and have been for about 6 months. She is 5 years old and has sub mucous cleft palet. She is allergic to penecillan and cefclor after having so many ear infections. She also has behavioural problems as a result of smith magenis syndrome wihich means drs visits can be challenging.My daughter often has discharge coming out of one or both ears. My question is - is this an ear infection where a visit to the drs is necessary and also antibiotics? My understanding was that this was the function of the grommet to reduce the fluid and avoid infection, however the drs tell me this fluid means the ear drum is inflamed and the discharge is a result of that and antibiotics are needed.Some medical professionals have told me that taking her off dairy could also help reduce the risk of antibiotics- is this true? I have taken her off for a month in the past (substituted with soy) however it did not help. A homeopath then told me soy can be just as bad and cause mucus build up. We try to limit her dairy intake now - however to obsolete it has been a challenge.My final concer/ question is ear candling. We did ear candling on her tonight. With one barnd there was nothing said about not using it with grommets - so we went ahead. I then researched it and I found warnings not to perform with grommets. Heaps of wax came out of one of the ears - though should I be worried about damage now?
Katie
- 15-Aug-11 @ 11:58 AM