Prominent Ears: How They Can Affect Children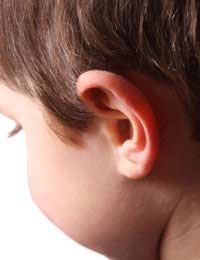 Children of all generations seem to be cruel to each other and having prominent ears is a common reason for bullying and name calling at school. 'Bat ears' as they are often called, are not uncommon and do not cause physical health problems or hearing impairment. Some people's ears just stick out further from the head than others; while a few children do not mind this, many are acutely conscious of the obvious appearance of their ear flaps.
The embarrassment and awareness of having prominent ears usually begins at a very early age. The ears are one of the first body parts to reach adult size - which happens at around the age of 7. If a child has ears that stick out, they appear even more prominent at that age because they are proportionally larger than the child's head.
Many children suffer from taunts and jokes that can have a deep psychological effect when they go on for a significant period of time. Many adults with prominent ears suffer years of low self esteem as a result and are keen to have their ears pinned back using cosmetic surgery as soon as they can.
Pinnaplasty in Children
Cosmetic surgery is readily available and many private hospitals in the UK offer private pinnaplasty for children. This operation is done in children who are at least 6 to modify the cartilage in the pinna, and to attach the ears to the head using stitches. The operation does not change the shape or appearance of the ears, just the angle at which they stick out from the head. Parents with private health insurance may opt for cosmetic surgery rather than allow their child to suffer at school by being the butt of their classmates' jokes.
The operation is usually done as a day case, with the child being allowed home later in the day. In smaller children, a general anaesthetic is usually required, but in older children, a local anaesthetic and a sedative is used. The ears are bandaged to the head after the surgery so that the child doesn't scratch as the wounds are healing. Children usually recover sufficiently to go back to school within a couple of weeks but should not go swimming for about four weeks.
Difficult Choices for Parents
Parents are often torn between wanting to protect their child from bullying and teasing and wanting to avoid the risks of surgery. Most wait until their child notices the problem and starts to experience name calling at school before suggesting that surgery may be an option. In most cases, the outcome of the surgery is more successful if both the parents and the child have realistic expectations of the outcome of the operation. Solving the problem of bat ears does not make a child bully-proof and it will not change their overall appearance, or the size of their ears.
All surgery carries risks and these are greater for operations done under general as compared with local anaesthetic. Waiting for your child to be old enough to have a local anaesthetic may be a less worrying option, but your child may have to put up with bullying for longer. The surgery itself is usually successful but local infections, scarring and lopsided ears can all cause problems after surgery.
Coping with Prominent Ears
If an adult with prominent ears has suffered a great deal of teasing during school years and particularly during adolescence but do not have any opportunity to have cosmetic surgery, it is common for him or her to adopt coping strategies. These vary from growing the hair longer over the ears, to make them less noticeable, or to weather bullying comments either with aggression or with humour. Some children worry continually about the appearance of their ears, and may become withdrawn, upset and keen to avoid school.
Some people choose to arrange their own pinnaplasty surgery as soon as they can afford to; the operation is just as successful in adults as in children and the results are usually good.
You might also like...