Excess Wax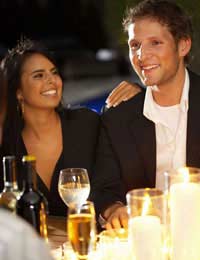 Earwax is a naturally formed substance found within the ear of everybody.It serves as a protective guard shielding our ears from infections, fluids and germs and is found mainly towards the outer ear and entrance to the ear canal preventing damage to the delicate structures of the middle and inner ear.It is a yellowish brown coloured substance called cerumen that is produced, excreted and replaced continually in all people.
Why Do We Get A Build-Up Of Wax?
There are many reasons why some people suffer from a build-up of wax, and there is no reason to be embarrassed or ashamed of this occurring as for many it may be unavoidable.Ear wax will normally find its own way out of the ear when new wax is made, however, if there is a reason for the ear canal to become narrowed, this may prevent the wax from being excreted normally causing a build-up to soon occur.
Those people who try to clean their ears too deeply using implements such as cotton buds or hair grips, as these techniques were favoured in generations past, can actually cause damage to their ears causing inflammation of the ear canal, hence causing not only narrowing of the canal, but forcing superficial wax further down into the deeper structures of the ear.
Another reason for wax build-up may be due to the use of prolonged hearing devices or earplugs. For those who rely on the use of a hearing aid for long periods of the day, a collection of wax may occur as the device blocks the passage of wax excretion. This applies to those who use earplugs also, such as those working long shifts in busy factories or other areas of high noise levels.
Signs And Symptoms.
Although a build-up of wax is relatively harmless itself, it can cause some degree of hearing loss, which brings with it its own problems. For example, teenagers whom become very selective regarding their appearance can clean their ears too harshly, deeply or with a harmful implement causing a wax build-up, with a result of having hearing loss and a drop in performance at school causing a misconception of that pupil by parents and teachers.Along with the potential for hearing loss, earache, tinnitus and dizziness can all occur which can vary in frequency and severity between people.
Treatment Of Excessive Ear Wax.
It is never recommended to try and clean the ears too deeply and the use of a device is not advised. The external part of the ear can be cleaned with soap and water and this should be sufficient.If earwax has built-up the use of almond, olive or vegetable oil can be used to help try and soften it. Try carefully placing just one drop of slightly warmed oil into the affected ear, aiming to help soften the wax and lubricate the passage way out of the ear.Pharmacists can usually recommend a suitable eardrop that aims to reduce earwax build-up also.
If hearing devices are used, clean frequently as per the manufacturer's instructions and remove when not necessarily needed such as at night, in the bath when reading etc.If earwax build-up cannot be successfully managed independently, seek medical advice to either benefit from a syringing technique, or to try and discover the cause or the wax build-up and treat that instead.
Earwax is a natural substance that every person produces. Suffering from a build-up of wax is not embarrassing and is often misconceived as a cause of poor personal hygiene.
You might also like...
Excellent article, but not enough shown on how to remove hardened wax in ear with ruptured eardrum. My doc says to soften the wax with warmed olive oil for two or three nights prior to doctor visit. But what happens when that oil gets into the inner ear? I've had water get in there and it is decidedly unpleasant -- andpotentially harmful.
Brandon Jones
- 15-Aug-11 @ 5:47 PM