My Pierced Ears Got Infected: A Case Study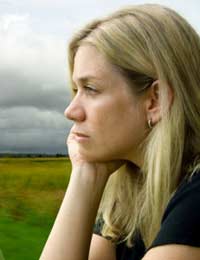 Emily had been dying to get her ears pierced for ages but her mum and dad insisted that she wait until she was 16. "I couldn't believe they felt so strict about it – all my friends had their ears pierced ages ago and I thought they were being really fussy and old fashioned," she says.
Seven months ago, when she had just turned 15, Emily was out with a group of her friends in town one Saturday. "We usually caught the bus and then spent time chilling at the shopping centre – none of us had loads of money to spend so the shopping was mainly window shopping and dreaming about all the outfits and designer clothes we would have if we were rich. Two of my friends thought it was really silly that my parents wouldn't let me have earrings – which is where the trouble started," says Emily.
Secret Ear Piercing?
Emily's friends persuaded her that she could get her ears pierced easily without telling her parents – she would just have to make sure she didn't wear earrings around them and get really small gold studs for the rest of the time. "I didn't realise that you were supposed to keep your earrings in all the time for the first six weeks after you had them pierced, so I went into a tattoo parlour and a great big man with tattooed arms pierced my ears with a needle. I hated it! I thought I was going to be sick or faint. I felt awful," remembered Emily.
After the shock of having her ears pierced in a less than reputable place, Emily then faced the problem of having to take out the earrings he had put in to her ears before she could go home. "I soon realised this had been a very bad idea – my ears were so sore and taking the earrings out was a nightmare. I nearly fainted again," says Emily, going pale even now at the thought.
Infected Ear Lobes
After a week of putting her earrings in and out and not doing any sort of cleaning routine or bathing her ears with the usual antiseptic solutions recommended, Emily's ears began to look and feel bad. "Luckily I have long hair and I started wearing it down all the time, so that my ears were covered up but they were really hurting and a horrible yellow discharge started to come out of the holes where the earrings went. It was so gross."
After another few days, Emily was starting to feel feverish and her neck was aching. "My ear lobes were really red and painful and the discharge was much worse. I got up one morning and was sick and my mum wanted to know what was wrong," says Emily.
Medical Help
Emily's mum was actually worried that her daughter might have been pregnant because of the morning vomiting so when Emily confessed that she thought it was to do with her ears, her parents didn't go too much off the deep end about the ear piercing. "Mum had been worried it was something much worse – she felt better to know I wasn't pregnant but was then concerned about me having blood poisoning and we had to make an emergency appointment with the GP," says Emily.
The doctor recommended that Emily take antibiotics straight away and asked her mum to keep a close eye on her for any deterioration. He then also recommended that she bathe her ear lobes in a strong salt solution with warm water, use an antiseptic spray and leave her earrings in all the time. "I thought this would all mean my earrings had to go but he said that the best thing to do was to leave them there to allow the infection to drain – if I had taken out the earrings, the infection would have been trapped as the skin stuck together," explains Emily.
Pierced Ears – Were They Worth it?
Within a few days, Emily felt better but her ears were sore for quite a while afterwards and she has ended up with some scarring on the back of one of her ear lobes. She still has her earrings but thinks having pierced ears is not what she expected. "The disaster of getting infected ears and upsetting my mum was really not worth it. Mum has been so nice to me too – she has forgiven me for going to get my ears pierced when she was so against it and has even offered to buy my some nice silver hoop earrings for my 16th birthday next month. That should help me to forget my bad experience and I think I will enjoy wearing earrings eventually!" she says.
You might also like...