I Had to Learn to Live With Tinnitus: A Case Study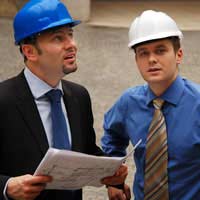 Alan has now been back at work for three years following the accident that nearly robbed him of his hearing. "I was doing some routine maintenance in a bolt manufacturing plant – no-one noticed but the earplugs that I was given were not the right kind – when I had been in the room with the automated machinery for about 5 minutes, I had to get out, the pain in my ears was awful," says Alan.
The health and safety investigation worked out that Alan had received a dose of noise of over 100 decibels for the 5 minutes he was in the room. If he had not been wearing any earplugs, he would have been deafened but if he had been wearing the correct ones, his hearing would have been fine. As it was, he fell into a half-way house – he wasn't deaf but his hearing had been damaged.
Tinnitus Strikes
"Instead of not being able to hear anything, I found I could hear things that weren't really there. I had a constant high-pitched buzzing in my ear that alternated with a noise just like a car alarm going off. I kept looking out of the window to see if someone was nicking the car..." he jokes.
Alan's sense of humour has helped him through some difficult time with tinnitus. In reality, it almost cost him his job, his marriage and his relationship with his teenage children, not to mention his closest friends. "At first, I expected the noises to get better, to go away, but they didn't. In fact, they got worse. At night I felt like someone was screaming in my ear – constantly – and there was nowhere to go to escape," describes Alan.
The Pressure of Tinnitus
Alan became very moody, withdrawn and snappy and was very hard to live with. "I stormed into the doctor's demanding that someone should do something, which didn't exactly make them want to help..." he says. Alan's wife and two teenagers were appalled at the way he would behave. "Alan would turn up the music or the TV really loud late at night when we were all trying to sleep – we saw him as being really insensitive but I don't think we had any idea how bad things were for him," says Mary.
Not being able to sleep made Alan's concentration at work very poor. He got into rows with his boss, turned up late and did a bad job generally. His relationships at home were suffering and he just bit his friends' heads off if they said anything at all. "The only time I got some respite from tinnitus was if I was in a busy pub and had had at least 4 pints – which is what I took to doing most nights," admits Alan.
No Therapy
Doctors could not suggest anything that might help. Tinnitus results from nerve damage, which in Alan's case was caused during his accident. There is no real therapy but some people find hearing aids work by enhancing real noises, which puts the tinnitus more in the background. Alan also tried wearing a discrete set of headphones that fed 'white noise' to his ears all the time, but without any real improvement. "But then I only tried them for a couple of days before throwing them in the bin," says Alan.
Learning to Live with Tinnitus
After about a year of descending into depression, heavy drinking and alienating everyone around him, Alan sat down one day and decided that he must do something. "It was obvious that the tinnitus was not going to go away but if I didn't learn to cope with it, I might was well be dead," says Alan.
A turning point was contacting the British Tinnitus Association who put him in touch with a local support group. "I never realised that so many people were affected by tinnitus", he says.
Over the next few months, meeting people at the group encouraged Alan to try the white noise again, to attend special therapy training to learn positive feedback – to concentrate on real noises and to block out the tinnitus and – very gradually – Alan's mood shifted.
"My tinnitus is not cured, and it never can be, but I now concentrate on what's important and make sure it doesn't ruin my life," he says.
You might also like...